Venue & Hospitality
Our Venue & Logistics team is in communication with 2 best properties (Hotels) in Toronto, USA and we will update the final venue information soon.
For your better understanding and kind information, we recommend you to check our previous Toronto conferences venue and conferences information listed below.
We strongly recommend you to view the feedback given by our previous attendees @ http://conferenceseries.com/usa-meetings/reviews

Our Previous Conferences held in Toronto
Hotel
Contact Details
Year
"SANDMAN SIGNATURE MISSISSAUGA HOTEL 5400 Dixie Road | Mississauga ON | L4W 4T4"
"Iram Saeed | Guest Services Manager Phone 905 238 0159 - fom_mississauga@sandman.ca"
2017
"Park Inn By Radisson Toronto Airport West
175 Derry Road East
Mississauga, Ontario
L5T 2Z7, Canada"
"Welty Samuel Front Office Manager T: +1 (905) 364 9999"
2017
Park Inn By Radisson Toronto Airport West, 175 Derry Road East, Mississauga, Ontario, L5T 2Z7, Canada
Welty Samuel, Front Office Manager, T: +1 (905) 364 9999
2018
We successfully organized 3000+ Conferences across America, Europe, Asia and Middle East continents, find more information @ https://www.conferenceseries.com/previous.php
---
Holiday Inn Toronto International Airport 970 Dixon Road, Toronto, ON,Canada M9W1J9
Conference Dates: April 08-09, 2019
Hotel Services & Amenities
Audio/Visual Equipment Rental.
Business Center.
Business Phone Service.
Complimentary Printing Service.
Express Mail.
Fax.
Meeting Rooms.
Office Rental.
Photo Copying Service.
Secretarial Service.
Telex.
Typewriter.
Video Conference.
Video Messaging.
Video Phone.
ATM.
Baggage Storage.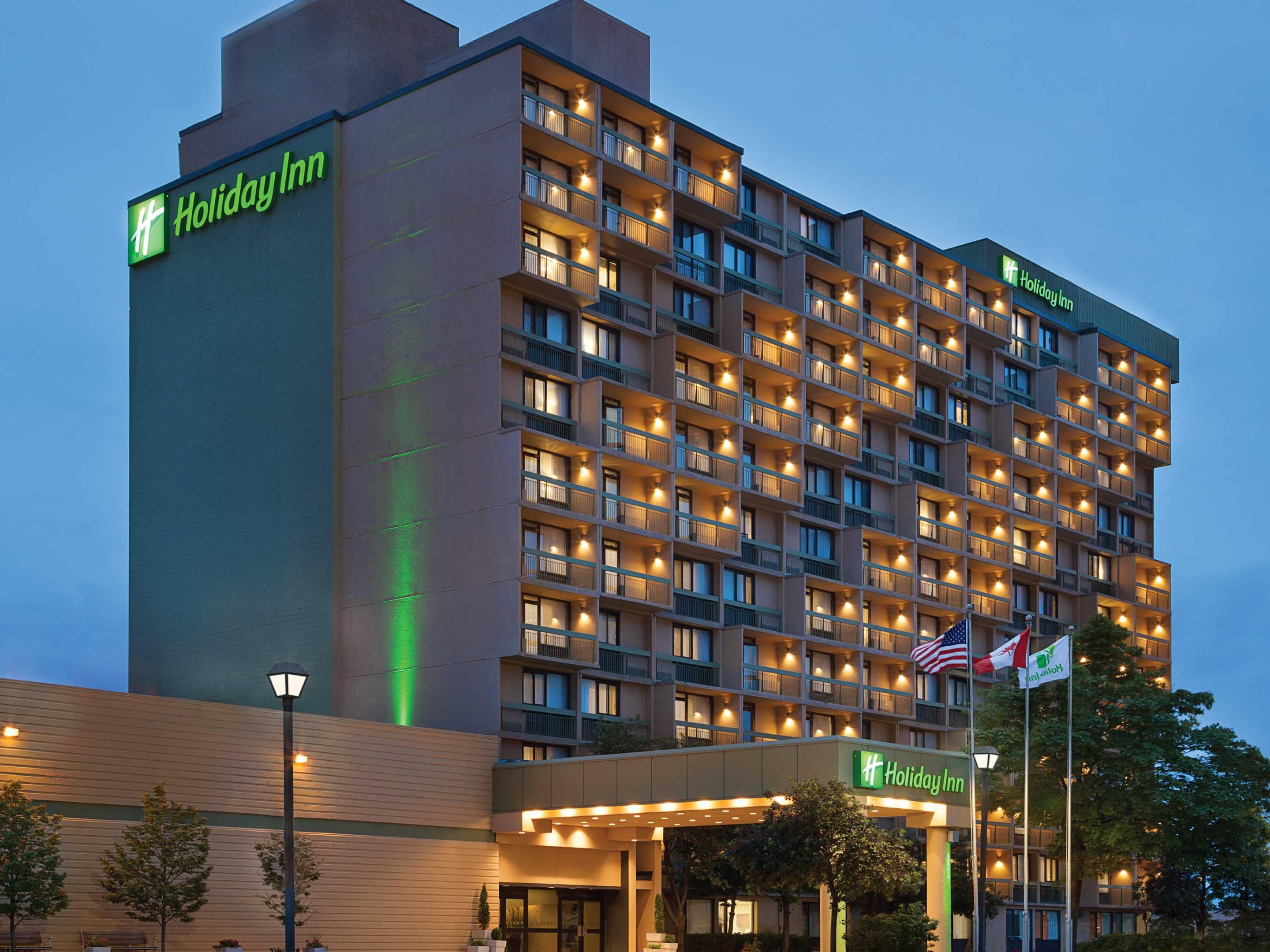 About City
Toronto is the most populous city in Canada, the provincial capital of Ontario, and the centre of the Greater Toronto Area, the most populous metropolitan area in Canada . In the 2011 census, Toronto had a population of 2,615,060, making it the fifth largest city in North America. An established global city, Toronto is an international centre of business, finance, arts, and culture, and widely recognized as one of the most multicultural and cosmopolitan cities in the world. Located in Southern Ontario on the northwestern shore of Lake Ontario, Toronto is situated on a broad sloping plateau intersected by an extensive network of rivers, deep ravines, and urban forest. Toronto is a prominent centre for music, theatre, motion picture production, and television production, and is home to the headquarters of Canada's major national broadcast networks and media outlets. Its varied cultural institutions, which include numerous museums and galleries, festivals and public events, entertainment districts, national historic sites, and sports activities, are key attractions to the over 25 million tourists that visit the city each year. Toronto has a diverse array of public spaces, from city squares to public parks overlooking ravines. Nathan Phillips Square is the city's main square in downtown, and forms the entrance to City Hall. Other squares include Harbour front Square, on the Toronto waterfront, and the civic squares at the former city halls of the defunct Metropolitan Toronto, most notably Mel Lastman Square in North York. In recent years, Nathan Phillips Square has been refurbished with new facilities, and the central waterfront along Queen's Quay West has been updated recently with a new street architecture and a new square next to Harbour front Centre.